OUR TEAM provides our clients with fanatical support. What is fanatical support? We're always ready to help and we're empowered with the flexibility to think outside the square and provide our clients with simply the best sales and marketing solution individually tailored to your business. NAZCO Business Development Specialists offers a full suite of sales and marketing services.
IN OUR WORLD, one size doesn't fit all. We offer bespoke and customised web design, app design, branding , digital marketing, social media, graphic design, customer service and sales training. Whilst we are located in Melbourne Australia, our clients are both national and international.
NAZCO BUSINESS DEVELOPMENT SPECIALISTS
WHAT WE DO
NAZCO can help you launch and grow your business to its full potential


NAZCO's extremely talented and creative graphic designers work alongside our marketing pros to produce outstanding marketing material. Creatively strategic. Strategically creative. Our designers work across all different marketing platforms.



Did you know that social media marketing has a 100% higher lead-to-close ratio than any form of outbound marketing? No matter what you sell and who you sell it to, social media marketing should be your next port-of-call for on your exploration agenda.


NAZCO Business Development Specialists are here to make your brand work brilliantly. So we meet in person. We ask, we listen, we research. We transform who you are, how you look, how you sound. We create genuine, lasting change.



Our approach is simple - one size doesn't fit all.We custom build your website to truly represent what makes your business great. We'll help you grab people's attention and encourage them to stay and browse your website with every detail purpose built.



Whether you're looking at creating the next million dollar iPhone & Android App, or looking to create a customised mobile app for your business, Nazco has the team to get you there.



At NAZCO, we believe effective selling comes from creating a strong relationship with your clients. No two businesses are alike, that's why our approach to implementing the BEST sales system for your business is to use proven, solid foundations and then customize it to totally suit your business
Clients
We've Worked
With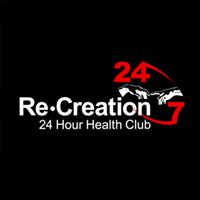 It has been nothing short of "life saving" to have the NAZCO team manage, train and lead our sales team during the critical first 2 years of our brand new club in South Melbourne. The Nazco Sales Training and Sales System helped develop confidence and rapport with all our staff and helped us to develop a happy and high performing team. They took the club to our membership goal and hit all set targets We would never have achieved these things to this degree without their valuable guidance. Naz and his team now look after our website which is always updated on time and looks fantastic! He has taken us to a new level, which we are very happy with. I highly recommend Nazco to any health club owner. Your investment will be returned 10 fold!
Joanne Russel
Managing Director - Re-Creation Health Clubs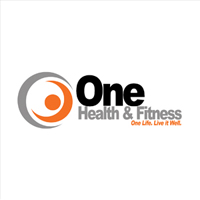 NAZCO has created a new brand including logo, style guide, website and all accompanying marketing collateral. Nowadays we use Nazco to create our monthly marketing campaigns. Their artwork and campaigns are always creative and highly effective. They also develop and manage all of our online content. More importantly, they back up all their campaigns by offering onsite Sales Training. This sales training has proved invaluable in assisting our clubs to grow. We consider NAZCO as part of our team.
Nick Canals
Director - One Health & Fitness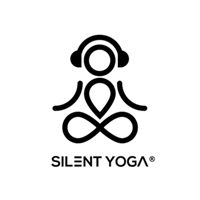 We engaged Nazco Sales & Marketing to create all of our marketing collateral for Silent Yoga, including our logo and website. We are thrilled with the results. We have a unique and beautiful brand that represents our true essence.
Peter Van Ryn
Silent Yoga Australia